Script will be here, coming soon.
Show Venue
East Midwood Jewish Center
1625 Ocean Avenue, Brooklyn, NY 11230
Subway: Q train to Avenue J or Avenue M.
Bus: B49 or B9.
Rehearsals
These are important!

If you cannot come or will be late, please let us know.
Sunday, March 8, 12:30-7pm
Wednesday, March 11, 3-11pm
Performances
( less intense preview show)
Thursday, March 12
Call time: 2:30pm
Doors 7:30pm
Show 8:00pm
( big party show, with bands between acts.
goes until late)
Saturday, March 14
Call time: 3pm
Doors at 8pm
Show at 8:30pm
If you have more time during show week and want to help with other show-related setup tasks, we would love to have you! Here is the detailed schedule.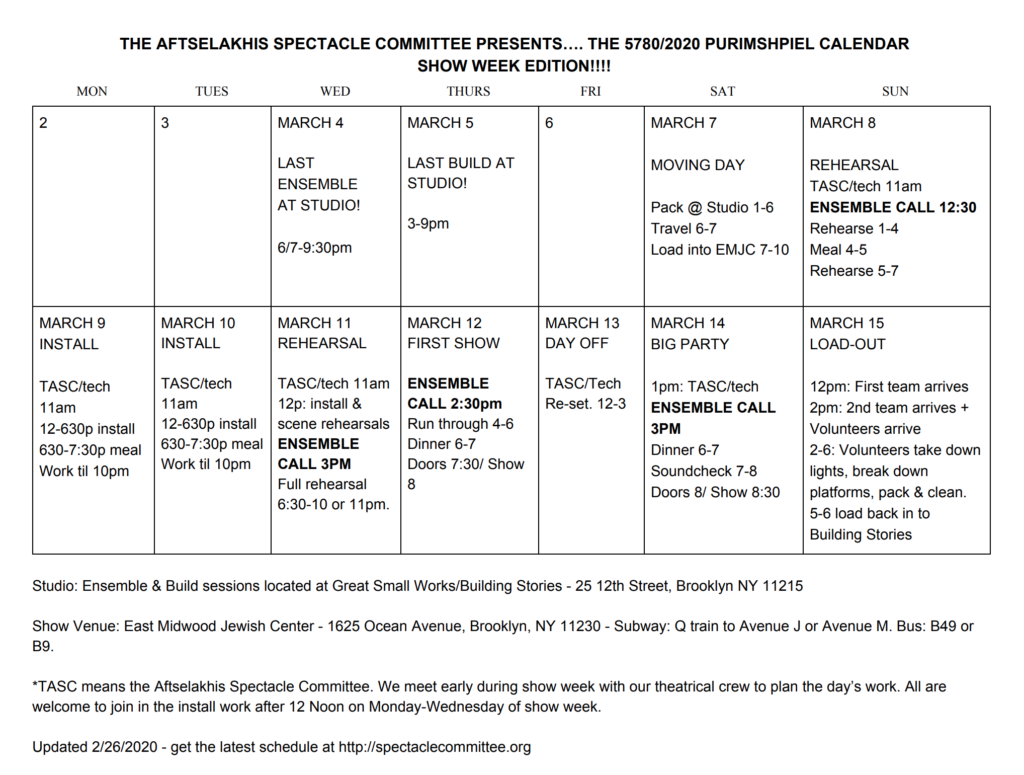 Rimoun Ramatni
Or gila
Or gila, or gila et mikra hamegila
אוֹר גִּילָה, אוֹר גִּילָה עֵת מִקְרָא הַמְּגִלָּה